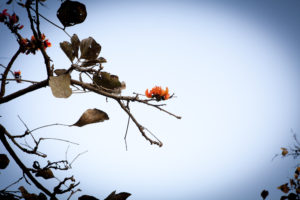 It's the middle of summer. Things are awesome.
Yet, you are side-eyeing the end of the year – or maybe, it's side-eyeing you.
You have noticed it's a mere notch past the middle of the year, and you don't want to finish 2017 without a plan.
The AWAKEN & MANIFEST MINI PROGRAM. Welcome!
How about a mid-year jumpstart?! Summer is at its peak and your mind is meandering alongside carefree jumps into lakes, hikes with sun streaming through redwoods. And, a piece of you knows it's almost August! How is this year going to turn out when all is said and done? Is it possible to increase your impact in the remainder of the year? Do you want to end 2017 with solid goals and meaningful steps toward your dream? YES.
In this program I'll coach and support you to become clear on what ignites you, develop awareness to mitigate your progress barriers, share techniques to align your head and your heart so that you move through your days with more energy and focus, guide you in building effective action plans so that what you truly want doesn't slip through any cracks. I want you to land 2017 like an Olympic gymnast feeling hella accomplished, and inspired.
WHO IS THIS PROGRAM FOR?
• You are feeling that second half of the year side-eye encroaching upon you.
• You aren't clear what you want to accomplish for the rest of this year, but you're READY to figure it out.
• Or, you have goals staring at you pleading, "Don't forget about me!" and want to attend to them.
• You are ready for movement and action that is grounded in choice and awareness.
• You could use some solid support from a leadership coaching professional committed to increasing individual impact.
• You are ready to break some habits and formulate new life-affirming habits.
• You are ready to live with intention, rather than be dragged around by projects and events.
• Your whole body relaxes when you think about partnering with a coach who isn't afraid to ask you the questions, hold you with care, and is willing to call on that fierce leader residing within you.
• You are eager to access your human potential and manifest your impact.
Our Commitment (yours and mine):
• 1 x 30 min intro session – Who are you and who are you becoming? Clarify expectations. Get started with coaching. Flush out logistics. You are taking your first step into your leadership power.
• 1 x 90 min discovery session – In depth session uncovering your vision, your challenges, and establishing your individual goals for the program.
• 7 x 45 min coaching sessions – every other week.
• Compassionate Return Discovery & Planning Workbook (PDF)
• Sessions conducted via phone.
• Accepting a maximum of 8 new clients for this program.
You know this is for you, and you HAVE MORE QUESTIONS?
Let's talk! Schedule a 30 min call with me. We will attend to what's next for you, you will get coached, find out more about the program, and ask all your questions.
Investment Options:
Awaken & Manifest Program: $800 – 8 sessions (4-month program, 1 discovery session, 7 coaching sessions.) Full program focused on vision discovery, goal setting, strategic action plans, working through impediments to progress, creating sustainable skills and establishing viable habits supporting continued change – and knocking this one out of the park! (* a la carte value $1600)
Two additional months of coaching (4 sessions) at $300 per month – $100 discount off of regular rate.
Pay in full, 50%, or monthly.
Current offer expires August 15th, 2017. (Initial payment and first session must be completed by 8/15.)
Additional 6 and 12-month programs available at regularly investment rates to develop executive leadership, communication strategies, over all well-being and heart/body alignment – contact me to know more!
Feeling shy? Jumpstart with the Introductory Program – $400 – 4 sessions (2-month program, 1 discovery session, 3 coaching sessions.) This is not the full program; this shorter intro focuses on establishing your vision, setting up goals, and discovering one or two barriers to your progress. (* a la carte value $800)
Photo: www.sheilamenezes.com